"Fancy snapping up a gift card to spend at Amazon, BestBuy, Starbucks or GameStop? With Buzzinga, the new app from AndroidPIT, you can do just that. Buzzinga is a rewards app that lets you download and test cool apps in exchange for gift cards and the opportunity to participate in sweepstakes to win awesome prizes."
This was the introduction to the newest products from FonPit - an app which helped it's app promotion business on one side and created user value on the other. The value proposition is very straight forward - download one of the promoted apps, try it out and give your feedback. The user gets rewarded with a virtual currency which can be exchanged for gift cards or entering a lottery to win valuable prices. Here is a short video showing the app.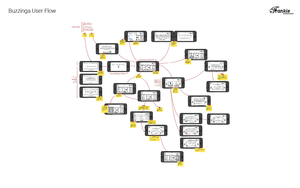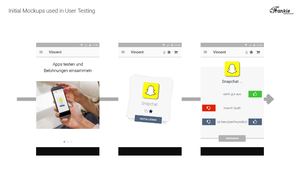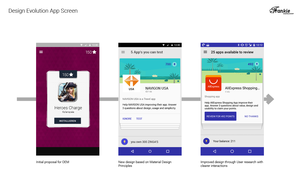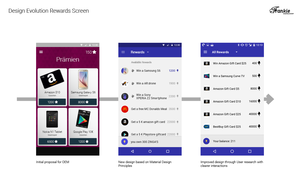 I was involved in the initial research and prototyping phase where we conducted User Interviews with competing products and our own prototype. This allowed us to determine that giving feedback about the installed apps was one of the most important factors for the user to add meaning to his routine. It also gave us many insights on the structure of the app and it's workings.
The app is build upon Google's material design guidelines and I was further involved in the first marketing push and in the design of the app icon, website and the extension of the design principles beyond the basic material design animations and principles.
One of the most interesting aspects of the app is the card stack interface, which was recently added to the material guidelines - and I find it very satisfying that the implementation from Google very similar is to the one we developed.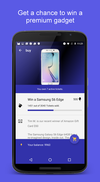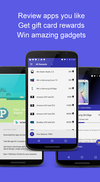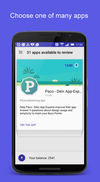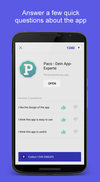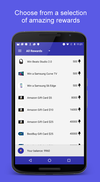 Buzzinga was launched in the US and DACH market first and was only available in those regions. After a couple of months the business model did not pan out and it was retired.